Ajay Ghanekar is a Managing Partner at Ubiquity where he is responsible for all aspects of investment processes, operational excellence, and value creation strategies across the platform.
Previously, Ajay served as an Executive Director at Verizon where he was responsible for the design, performance and deployment of Verizon's network in the Eastern half of the country. In this role, Ajay provided oversight for Verizon's network build in the East Territory with an annual capital budget of $3.5 billion and an expense budget of $2 billion. Ajay led network transformation efforts driving over $250 million in capital retention and over $100 million in annual expense savings.
Ajay managed teams of over 500 network employees to deliver business goals.
Ajay is a futurist and strategic thinker who likes to challenge the status quo and drive organizations to achieve success. Ajay has experience in creating a culture of innovation and excellence while meeting demanding goals.
Ajay earned a bachelor's degree in Electronics Engineering and a master's degree in Financial Management from the University of Mumbai.
Jamie Earp is a Managing Partner at Ubiquity where he is responsible for all aspects of investment processes, operational excellence, and value creation strategies across the platform.
Previously, Jamie served as the Managing Partner of RCP Holdings, a communications infrastructure company. He also co-founded Branch Communications, an infrastructure development company, raising and deploying over $100 million in equity and debt. Jamie was integral in growing the company's operations to over 900 owned & managed assets in 38 U.S. states and Puerto Rico, with combined leasing and services revenues topping $20 million and a combined enterprise value of over $150 million.
Prior to co-founding Branch Communications, Jamie provided a wide range of management, financial, business development and government relations activities to various business organizations. This included serving as Vice President of Public Affairs & Business Development for the NC Chamber, spending 8 years in Washington, DC working with the U.S. Chamber of Commerce and U.S. Senator Elizabeth Dole, and advising a variety of associations and political advocacy organizations. 
Jamie earned a BA in Political Science from the University of North Carolina at Chapel Hill, a JD from George Mason University School of Law and an MBA from UNC Chapel Hill's Kenan-Flagler Business School.
Gregory Dial is a Managing Director & Chief Revenue Officer at Ubiquity Operations. Greg is responsible for overseeing Internet Service Provider business for Ubiquity as well as supporting overall Ubiquity strategy. This includes managing Sales, Marketing, Billing and Customer Service at One Source and future expansion locations.
 
Greg led Verizon's HQ Technology Planning Group, overseeing $4B in wireless network build capital, end to end network deployment and Verizon's initial 5G rollout. Greg has broad Product Development experience, managing a variety of Verizon flagship products including Verizon Cloud, Push to Talk, Unified Communications and Verizon Messaging services.
 
Greg is a technology executive with 25 years diverse experience across wireless, wireline and cloud communication spaces also a noted industry expert on 4G / 5G Radio Access and Private Network development.
 
Greg brings global experience, designing and selling networks in over 20 countries, specializing in emerging markets across South America, Asia and Africa.
Greg earned a BS in Business and Finance from Wake Forest University, and his MBA from Farleigh Dickinson University.
Bryan Quisenberry is the Managing Director of Finance with Ubiquity Management responsible for driving finance and accounting excellence across all investments and supporting strategic decisions.
 
Previously, Bryan founded an independent advisory firm focused on increasing enterprise value of middle market clients through transformation of finance and accounting functions.
 
 Bryan spent over 13 years at Ernst & Young LLP advising clients and providing hands-on support with cash flow management, contingency planning, transaction due diligence, carve-outs, post-merger operational integration, and improved operational efficiency.  Bryan also assisted and advised clients on improved corporate analytics, litigation support, contract disputes, and fraud investigations.
 
Bryan earned a B.B.A. in Accounting from the University of Georgia and a M.S. in Accounting from Southern Methodist University.  He is a Certified Public Accountant in the state of North Carolina.
Patrick O'Leary is a Managing Director at Ubiquity Operations where he is responsible for all aspects of identifying, engineering and closing business opportunities. Pat is also responsible for project implementation and providing oversight for Ubiquity's networks. 

Previously, Patrick served as a Director of Network Engineering at Verizon responsible for budget management, national cost transformation, procurement, auditing, standardization and supply chain management for the Eastern half of the country. During his fourteen-year tenure at Verizon, he led a team of 16 senior managers and a total of 250 employees and contractors, managing an annual budget of $3 billion.

Patrick earned a BS in Aviation Maintenance Management from Lewis University.
Emir Fazlic is a Managing Director at Ubiquity Operations where he is responsible for all aspects of project evaluation, permitting, design, engineering and vendor management
.
Previously, Emir held leadership roles at Verizon on the network engineering team where he was responsible for all aspects of their fiber network buildout in the Midwest. Emir was directly responsible for managing multi-million-dollar annual capital and expense budgets.
Emir earned a BS in Computer Science from Webster University and an MBA from Columbia College (Columbia, Missouri).
Sean Tokic is an Associate at Ubiquity where he is responsible for evaluating, capitalizing, executing, and managing new and existing investments under the firm's umbrella. 
Previously, Sean served as Assistant Vice President in the Corporate Strategy & Development Office at UMB Financial Corporation (NASDAQ: UMBF) focused on M&A, divestitures, capital planning, corporate strategy formation and support of line of business strategy creation and digital evolution. 
At UMB Sean worked on acquisitions and divestitures with total deal value north of $400 million and raised $200 million in debt capital.
Sean earned a BS in Finance and Economics from the University of Kansas.
Ken Carter is a Vice President of Business Development & Partnerships where he is responsible for developing partnership arrangements to drive efficiency and improve operating margins.

Ken served as a Director of Business Development at Consolidated Communications, a publicly traded telecommunications conglomerate. At Consolidated, he focused on key growth markets, new initiatives, M&A and managed major enterprise clients and carrier relationships.

Ken also served as Director of the Engineering and Operations team at FairPoint Communications, which was later acquired by Consolidated Communications, where he managed an internet service provider with 300,000 users across 22 states.

Prior to joining FairPoint Communications, Ken served as National Sales and Service Manager for Spirit Communications (now Segra) where he was responsible for regional sales teams and call centers across 5 states in the construction of a metro and long-haul fiber network that connected a consortium of 20 rural independent telcos.

Ken earned a BS in Physical Sciences from the University of Arkansas.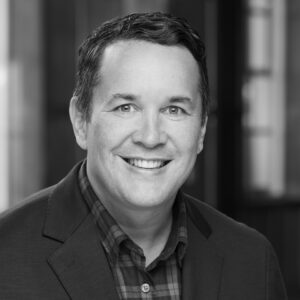 Chris Curtin
Vice President of MDU National Strategy
Chris is Vice President of Smart Buildings where he is responsible for Planned Communities and Multi-Tenant Fiber negotiations and deployments. 
Chris served as Vice President & Lead Consultant for a Frontier Communications responsible for expanding and refreshing key MDU partnerships while creating new business opportunities with major REITs and Property Developers. 
Chris also served as National Director of Multi-Tenant Business Development & Sales for Verizon Communications.  Chris was the responsible for Multi -Dwelling Contracting & Sales Engineering for over 3 million MDU units realizing 1B in annual Fiber Broadband sales revenue.  
Chris brings over 20+ years of Executive leadership experience deploying Fiber Optic networks that future proof properties and provide Broadband Choice.
Chris completed his education at Northeastern University's coop Marketing Program.  Chris is a Master Black Belt in Six Sigma and hold Executive training certificates at Duke University and the University of Maryland.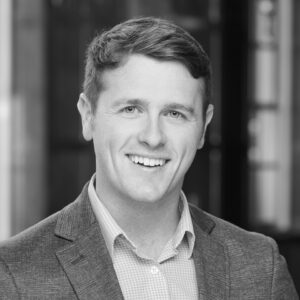 Patrick Dumler
Assistant Vice President, Finance & Accounting
Patrick Dumler is an Assistant Vice President of Finance at Ubiquity where he is responsible for managing financial reporting and accounting functionalities across all existing investments.
Previously Patrick served as a Manager at Ernst & Young, LLP in the audit practice working with complex accounting transactions including acquisitions, mergers, and equity/debt raises for both public and private clients.
Patrick earned a B.S. in Accounting from Virginia Tech and is a Certified Public Accountant in the state of North Carolina.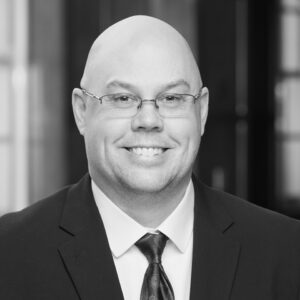 Tom Wolf
Principal Engineer
Tom Wolf is a Principal Engineer at Ubiquity where he is responsible for the design, engineering, transport backhaul delivery, and vendor management of the fiber network. Tom has extensive knowledge in all aspect of project phases in deployment of large-scale fiber projects.
Previously Tom held an Engineering role at Verizon on the network engineering team where he was responsible for the fiber network buildout in Kansas City and throughout Kansas, and Missouri.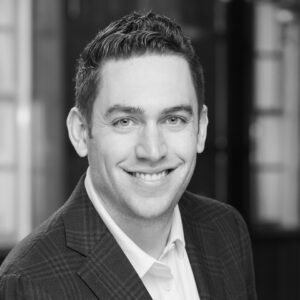 Alec Joseph
Investment Analyst
Alec Joseph is an Analyst at Ubiquity where is he responsible for contributing to all aspects of the investment process and general portfolio company oversight.
Previously Alec served as a Manager in Ernst & Young's Financial Services Organization where he advised clients on areas including audit readiness and remediation, Post-acquisition finance integration, general financial reporting matters, and finance transformation initiatives.
Alec earned a B.S. and Master's degree in Accounting from the University of Kansas. He is a Certified Public Accountant in the state of Missouri.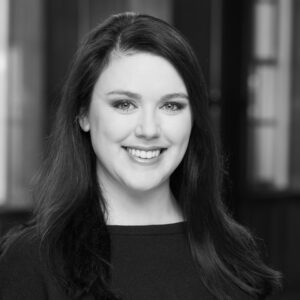 Sarah Portela
Executive Assistant/Office Manager
Sarah Portela is the Executive Assistant and Office Manager for the Ubiquity Office in Charlotte, North Carolina, where she is responsible for day-to-day operations.
Previously Sarah was the Director of Events at Quail Hollow Club where she assisted with the planning and execution of a variety of events to include corporate meetings, social events, and PGA golf tournaments. Including the annual Wells Fargo Championship, the 2017 PGA Championship, and assisted in the preparation of the 2022 Presidents Cup.
Sarah earned a B.A. in Sociology from the University of North Carolina at Charlotte.